Crystal Gallery
D One Crystal is the leading Crystal Awards and Gifts manufacturer in Malaysia. Browse our Crystal Gallery online catalog and find us to customize your next exquisite crystal design.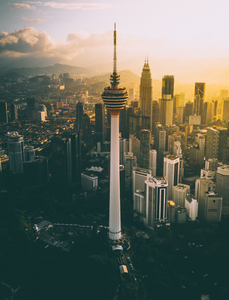 Malaysia Crystal Award Trophies Supplier & Manufacturer
D One Crystal & Laser Marketing provides the best glass and crystal awards for any of your events or occasions. We are the specialist in supplying fine quality crystal trophies, crystal plaques, glass awards as well as many others exciting crystal gifts. All of our crystal and glass products are specially designed by our designers that feature great details and fine workmanship. Over the years of our experience, we have produced a wide array of crystal gifts and glass awards for our customers.
Our crystal products include colour crystals which are unique and perfect for gifts as awards, appreciations, paperweights, decorative items etc. We are selective in our materials in order to manufacture the highest quality crystal gifts. Excellent quality of glass and crystal is our prime selection as to produce the finest products to meet customers' satisfactions.
D One Crystal & Laser Marketing is your trusted choice when it comes to purchasing any kind of crystal gifts, start awards or glass awards.